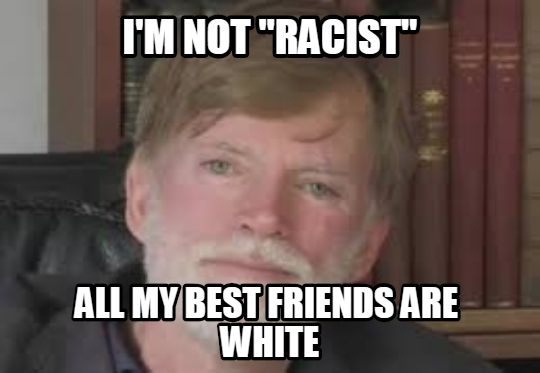 Famously-allegedly-ish "non-racist™" White supremacist; oh sorry, how un-PC; I meant achingly conspicuous "racial realist™" David Duke has popped out (sorry, popped up) once again.
Yes, His Most Exalted Ideological Hipsterness has recently expressed what he calls his "utmost sincere contrition and regret" for a despicable comment he made in a TV interview.
Surprising, huh? Well, kein Scheisse!..
Fox TV viewers were horrified to hear The Most Hazardous Duke Of All™ speak of New York as "Jew York City."
Well, I say horrified; others were overjoyed, such as the Hardcore-Leftie-Euroweenie/BDSM-Campaign-loving-overgrown/undergrown-student-activist/SJW-Fox-viewing-contingent.
Still, upon Bill O'Reilly roaring at him that choice of words was an extremely offensive right-wing microaggression and obviously racist, Duke appeared visibly shaken and almost at the point of tears.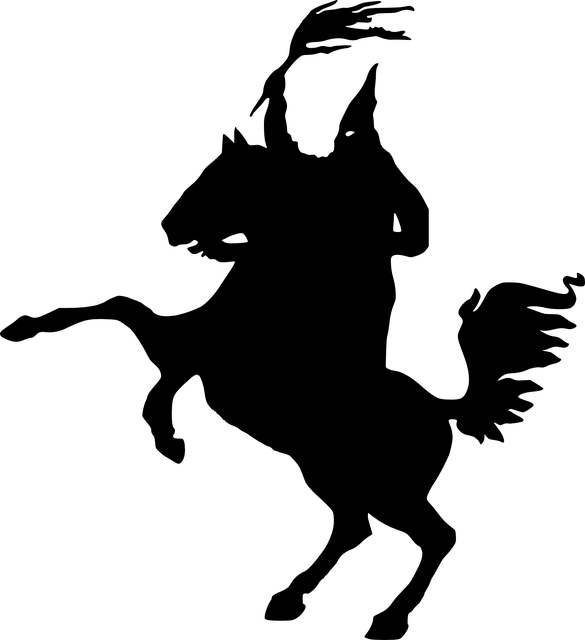 Admittedly, this might have been more to do with getting a severe hard-left verbal pounding from Bill-O than with any sincere recognition of his own wrongdoing.
Still, the flamboyantly callous, former Exalted-Kexalted-Decepticon-Klepticon™ of the KKK has since "explained" and "apologized" in what reads (at least to his ubiquitous and irritatingly PC haters™, as the Man-from-the-Klan calls them) as a surprisingly flustered, rambling, and incoherent statement:
I am absolutely overcome with the sincerest and utmost remorse for my inexcusable and thoughtless words, and do so very humbly beg forgiveness from my fellow Americans who are Jewish, and who are also my beloved compatriots.

Yes, I am trained as a scholar, my name is DOCTOR David Duke™, remember the first of these three words, oh do ye remember them, my brethren!

Why a scholar? Huh? Yeah yeah yeah, well, this is really relevant, I mean you ought to know that all my writings are based on my mind making quick-fire connections between this and that…

Highly relevant, yeah, because I am afraid that when I made my somewhat insensitive or careless comments (albeit ones maliciously and deviously distorted by malign subaltern forces that I shall not name in this context), I inexcusably let my guard down; only because I had my sociologist hat on.

Yes, brothers and sisters: that is the connection I want your brain to make, don't worry about plausibility or coherence, just make the connection. Yaa… ooga-booga-OOOOOOOOO-wap-pap-pop! KAK-KAK-KAK-KLEPZ-ZOOBA-KLAK, OI! Three times is charmed!…

Anyway, witchery aside, when I said the words maliciously and falsely attributed to me by the highly regulated, bureaucratically encumbered, and excessively-non-autonomous-and-subjectively-manipulated mainstream media™…

Well, I merely intended to make a purely objective, value-free, positivistic, demographic observation™. I mean, there's a lot of Jewish people living in New York, right? That's what I was trying to say, that's all…

I mean, I actually love the Jews™! I'm no bigot, because I have the complete works of Bob Dylan™; all 580 discs! How many so-called "pro-Jewish Americans" can say that?

Oh and by the way, in case you were wondering, I just love Leonard Cohen. He's made a simply astonishing contribution to our common cultural prosperity…

His melodies convey a poignant reminder that we are but dust, mere strangers passing through a desert land not our home; casting a tender sheen of ambiguity and long-forgotten memories over the fountainous bower of Our Common Humanity.
But Cohen himself retorts:
"Oh, sure! That old canard again about his music collection. So predictable! I mean, it will take more than a few dusty music LPs to prove that this man is not a bigot. He's a symbol of hatred. And I bet you my very last Marianne that he can't sing for shit."
I concoct a transcript of Cohen's side of the rap-off, and bring it to His Most Exalted Vanillaness. He appears unimpressed, as he glumly toys with his organic, low-fat frozen yoghurt…:
"Ok, well, maybe I don't like that Cohen boy so much after all. Haters gonna hate. But Bob Dylan is still my favourite singer of all."
Wowee!… Nothing like shifting the goalposts, huh Dave?
Editor's Pick:
glossynews.com/entertainment/celebrity-gossip/201007020209/bob-dylan-offers-help-to-a-mixed-up-world/
glossynews.com/top-stories/201503100335/kkk-tell-us-what-real-rap-is-all-about/