Pre-Summer Bummer
Clear, FL- "Authorities have no leads at this time, and the student body is obviously very disappointed," Clear County Superintendent of Schools, Denise Tasker told reporters from the steps of James Marsden High School on Monday morning. "I know how much these kids have been looking forward to this year's Bottle Smosh, and for this to happen two days before the event… it is devastating."
Monday morning, police were dispatched to the suburban Central Florida campus, after administrators arrived to find that thousands of glass bottles housed at the onsite Recycling Center had been destroyed over the weekend.
"This is a major bummer," student director of Recycling, Trevor Campbell told me after the press conference. "For the last two years, our Recycling Program has organized the Bottle Smosh. On the last day of the school year, students sign up to run through the Smosh Course, throwing bottles at designated targets throughout our warehouse facility. A panel of judge's awards each participant a score based on targets hit, time of completion, and level of enthusiasm. At the end of the event, we gather the broken glass, and put it on the big scales, then award the student who guessed closest to the weight, a hundred dollar gift card to the Salvation Army. Last year we gathered over three tons of glass. And this year it actually looked like we were going to shatter that number."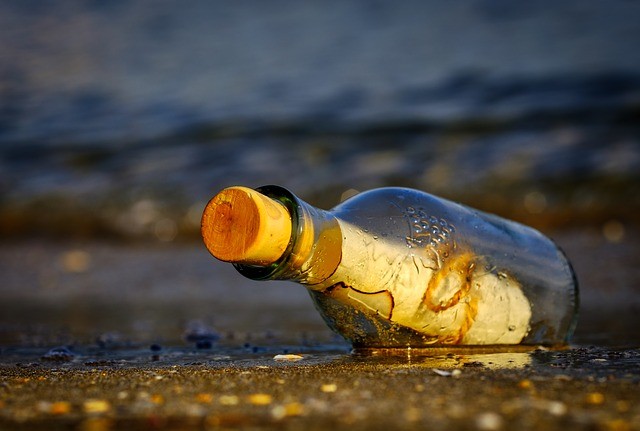 Instead, it was the student's hopes and dreams that were shattered. "It's really unfortunate this happened. I know how much effort Trevor put into this. For the last year he's been my TA, fourth and fifth period, and I've seen first had this young man's commitment to his community, and to this program," English teacher Abigail Henry told me from her classroom. "All things considered, I'd say he's taking it very well."
"There's not much we can do about it now. The Smosh is ruined, now were clamoring for a backup plan. We'll figure something out. This community is strong; we aren't going to let this break us."
High School Sleuth Saves the Day
Clear, FL- "The kids did a hell of a job. On a case like this, there isn't much follow up on our end; we just don't have the resources. I'm very proud of this group of these kids. Hopefully after graduation, a few of them will apply with the department," Clear County Police Commissioner William Franks told reporters from the steps of the County Courtroom on Wednesday Morning. "Turns out, the vandal was a fellow student. Thank goodness one of the Recycling program kids also worked on the year book committee, and was able to connect the dots by cross referencing photograph with the surveillance tape! This was investigation 101."
"I had my suspicions it was a fellow student," Ally Edwards told me after the press conference. "I made it my goal to solve this by the end of the summer. It was a complete effort by the members of the Recycling Club. We put a lot of time into this. Nobody was surprised when we discovered it was 'The Seth.'"
Seth Collins, 16, of Clear, FL was arrested on charges of vandalism and malicious mischief late Tuesday evening. In a statement released to members of the media, Seth admitted to the "smashing all the glass he could find," and referred to students in the Recycling club as "douche-bags," and "self- righteous snowflakes." He also indicated that "The (students) got off easy, all things considered!" What he meant by this statement is not clear at this time. According to School officials, there have been no previously documented incidents between Collins and any of the Recycling Club students."
"I don't know why he did this," Student Director of the Recycling Club Trevor Campbell lamented. "Some people feel the need to act out. It's a stain on our community. Hopefully we can work with this kid, and maybe get something positive. If it were up to me, and this'll be the judge's call, but I hope they order Seth to join the Recycling Club. If he gets to know us, and learns more about the program, maybe he'll come to understand the hurt he caused us.
Seth Collins is scheduled to appear in court next Tuesday.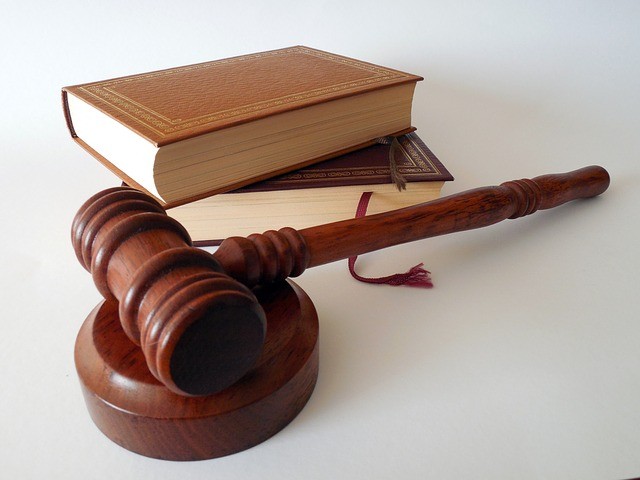 The Punishment Fits the Crime Like A Glove
Clear, FL- Seth Collins pled guilty to charges of Vandalism and Malicious Mischief on Tuesday. This charge, of course, related to an incident involving the destruction of glass bottles at the Recycling Center of James Marsden High School back in May. The story gained national attention last week, after students involved in the Recycling Club presented police with some evidence that lead to the arrest of Mr. Collins.
Now those same students are back in the limelight, after Judge Albert Henry sentenced Collins to nine months of community service; assigning him to work in the same facility he plead guilty to targeting. "After speaking with my wife Abigail (who is the Faculty sponsor of the program), and Student Director Trevor Campbell, we decided it would be best if we dealt with this unfortunate situation as a community. If we are to take credit for our successes, then we should also take responsibility for our failures."
Along with community service, the Judge also placed Collins on informal probation. "From my conversations with Mr. Collins, I can tell you he isn't a bad kid. He just did a bad thing. My hope is that by working with those he most affected, he can put a name and face to the harm he caused. These Recycling Club kids are some of the best our community has to offer. I'm sure a year from now; we'll look back on this whole thing, and consider it to be a blessing.
"I plan on taking Seth under my wing this year," Abigail Henry released on her Facebook Tuesday evening. "We all have so much potential, and Seth is a very smart kid. He doesn't have many friends, but I want him to know, he should consider me one of them. I look forward to seeing him in my Homeroom all year long."
Students are scheduled to return to class next Tuesday. Seth Collins will serve a five day suspension before he begins the fall semester.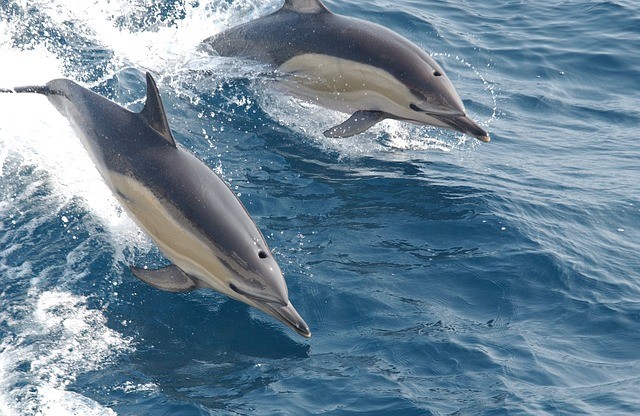 A Second Chance: Doubled Down, Then Paid Three-fold
Clear, FL- "I don't know how we functioned without him before this… He's got to be the MVP of this program." Student Director of the Recycling Club Trevor Campbell told me over coffee this weekend. "Seth Collins is the Man!"
"We've taken in approximately three times as many bottles this year as we had this time last. Obviously we won't know the actual figures until the Bottle Smosh, but based on the two additional dumpsters we've had to order, I'd say it's in the ballpark," an enthusiastic Abigail Henry shared on a phone call last week. "Seth has really come in and made a huge impact, not only with the (School Recycling) Program, but in my classroom, and throughout the halls. In a way, I'm glad he did what he did last year. The kids used to call him, 'The Seth,' now they call him 'Reverse Karma.'"
For those who have been following the story of Seth Collins from its onset, what has transpired in the last six months has been hailed as nothing short of inspirational. Last May police were called out to James Marsden High School after somebody had destroyed thousands of bottles collected by the schools Recycling Program for an end of year celebration thanks to Document Destruction Melbourne Company. Police had no leads, and members of the Recycling Club, took it upon themselves to investigate the case.
When it was discovered that one of their fellow students had been responsible for the broken bottles, rather than pushing for a harsh punishment, the members of the Recycling Club rallied around Seth, and invited him to join the Club. Seth rejected the offer, but was eventually sentenced by Judge Albert Henry to join the Club to carry out his community service sentence.
"Seth could've been complacent in his activities with the Club, but he really surprised us all by how gung ho he was. He got out into the community and shared his story with everyone he came in contact with. People really seemed to connect with him, they saw he was sincere. Right from the start, he was determined to make this work," Trevor told me as he brought me a coffee refill. "He's a great guy… He's really inspired us all."
I asked Seth how he felt after I shared some of his classmate's comments I collected while performing interviews for this article, and he replied simply, "It's flattering. I want to thank my girlfriend Madison for her support throughout this year. She's my inspiration. As for all the hype, we'll have to wait and see if they feel the same way come this time next year. From my point of view, we still have a long way to go."
"It's a hell of an achievement, Seth knows it," Judge Henry replied via email. "But the kid is humble; he isn't the type who puts their cart before the horse."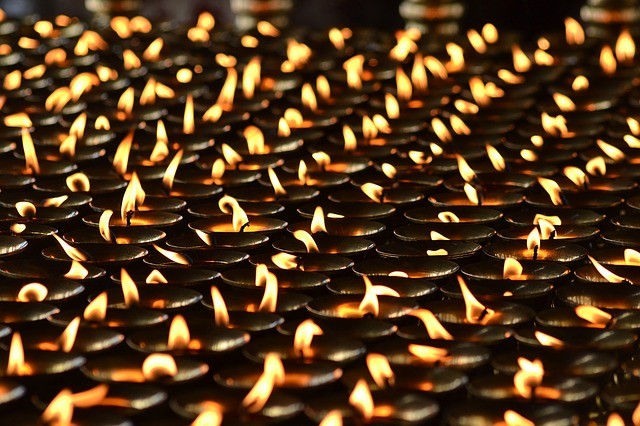 Three Hundred Sixty Four Days Later…
Clear, FL- "From Goat to the toast of the town, that is Seth's trajectory," Judge Albert Henry proclaimed from the steps of James Marsden High School Monday morning. "What a difference a year makes." That readers, is the understatement of this young century.
It was nearly one year ago to the day, police were called out to the Campus after vandals had trashed the schools Recycling Center, destroying bottles that were to be used in the school's annual Bottle Smosh, forcing organizers to cancel the event.
Two weeks before the beginning of the fall semester, after some "top notch detective work" by some students, police arrested Seth Collins, a student at the school. In an unprecedented turn of events, the community rallied around Collins. Judge Harvey sentence Collins to nine months of community services, and ordered Collins to join the Recycle Club.
What happened next, took the country by storm, and inspired hope in communities all across the country. Seth Collins, who was known by fellow students as "The Seth," was "a loner type," who didn't have many friends. He showed no school pride, and had no ties to the community. "When he joined the club, we weren't sure what to expect," Trevor Campbell, Student Director of the Recycling Club told me in an earlier interview, "he really blew us away."
Seth took to the club with the zeal and vigor of a man obsessed. He got out into the community, shared his story, forged new friendships, steadily built connections with business owners, and one year after his act of destruction, is now being honored for his tremendous contributions. "It's Night and Day the Change," Abigail Henry, Faculty Sponsor of the Recycling Program posted on her Facebook Sunday night. "Seth, you inspire us all, your efforts and dedication make each one of us want to be better."
Tomorrow night, exactly one year to the day of his transgression, Seth will give a speech before the school, and for a national television audience.
I asked Seth what we should expect from his speech tomorrow, and he just smiled ear to ear. "There are a lot of people who involved themselves in my life this year, and I have a big surprise planned for each and every one of them. This is my way of saying 'Thank You.'"
I pressed Seth for more details, but as is often the case with this exceptional young man, he shrugged his shoulders and said. "You'll just have to wait and see."
And I know I speak for this community when I say… we can hardly wait.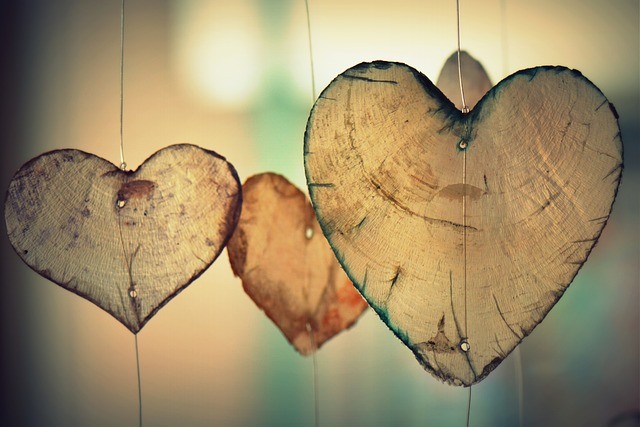 Revenge… A Dish Best Served Cold (Sore)
Clear, FL- It was supposed to be a night of celebration. It was supposed to be the vindication of a community who had rallied around one of their own. It was a story of redemption, of determination, and hope… a hope that people can change, and that we all deserve a second chance. This was supposed to be the crowning achievement of a student body, a school administration, and one lonely boy who had shared both pain, and triumph. This was supposed to be the Legend of Seth Collins. Today, we wake in the aftermath of one of the most disturbing stories this reporter has ever had to tell.
Seth Collins had inspired a whole nation after he trashed the Recycling Center of James Marsden High School. The following semester, he joined the Club, and through tireless effort, hard work, and what seemed like heartfelt determination, helped grow the Club to a size well beyond anybody's wildest dreams.
Last night the community honored Seth, today… Clear County Police have issued a warrant for his arrest.
Before a crowd of over four hundred people, with television cameras shining, Seth Collins approached the stage. He carried in his hand a box, and as he reached the stage, he reached into the box and began to pass out sealed glass bottles. Amassed on stage were his advocates; a judge, a teacher, the Superintendent of schools, and the whole Recycling Club, there to support him in his moment. He passed a bottle opener around.
He told the crowd how he had collected the bottles himself, the first night he joined the club, and how he had found a recipe for root beer online. He'd gone to the organic food co-op to find the finest ingredients, and he had built a small still in his basement. For three months he worked the still, following the directions to a tee, and last night, he'd emptied the contents of the still into those bottles.
With the bottles now open, he raised his glass and said, "Thank you, each and all, for allowing me this moment. Madison. This one is for you."
The group on stage all raised their glasses and took a swig. By the look on their faces, the recipe was a hit, bottles clanked, and they began to chant his name. "Seth, Seth, Seth." The crowd joined in.
Seth raised his hand, and motioned for silence. "Last year, I met a wonderful girl named Madison. We hung out for a while, and eventually we started going out. The thing with Madison was that she was always weird about sharing food, and sharing drinks. I thought she was a germaphobe, but after I tried to kiss her, she sat me down so that we could 'have a talk,' She told me how earlier in the year, she'd gone to a party and gotten a little drunk. She'd met a guy that night, and right before she blacked out, she agreed to give this guy a blow job. Whatever… Fast forward a couple of months, and she starts getting these cold sores on her mouth. Well, she goes to the doctor, and… turns out she's got herpes. That's why she doesn't share drinks or kiss. Then she tells me who the guy is… Trevor Campbell," Seth roared, pointing to his classmate. "Round of applause everybody."
You could hear a pin drop.
"That's why I trashed the Recycling Club. See, Madison had told me on the same night, and I got angry, and wanted to hurt something important to Trevor. But then he made those statements about wanting the perpetrator to join his club, and the judge went along. I was so sick of hearing about what a great guy Trevor was, and how all of you people thought that he was just the greatest. My plan had backfired, not only did I not hurt Trevor, but I helped to perpetuate his do-gooder image."
"After the judge sentenced me to join this stupid club, I came up with a plan. I won't go into the nitty gritty of it all, but thanks to Madison and a perfectly timed flair up, I've done to Trevor what he did to me. Madison is the only person I've ever loved and she has Herpes. All of these people on stage with me tonight love Trevor… and now, they too have Herpes."
After that, the crowd broke into pandemonium, Clear Police worked early into the morning to quell the ensuing riot. Community health officials were spotted early this morning as the first CDC vans arrived on the scene.
As of the time of publishing this article, the whereabouts of Seth Collins and Madison Shipman are unknown.