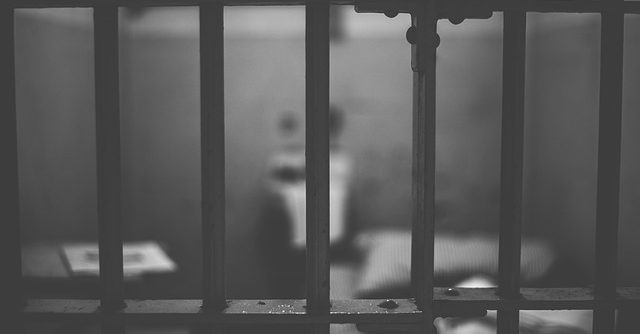 Ok, so we've had the first Black President and the final Democratic President in one go. But our nation has never really had a final Republican President, maybe that's what we're missing?

IT WASN'T ME, IT WAS BOBBY!

How long do people have to wait? I'm not ashamed to say this is my idea…

IT WASN'T ME, IT WAS BOBBY!

Still, you don't have to have an electric deckchair in your back garden, a taste for shooting innovative cinematic productions, or indeed a love of gunning the hell out of noisy ducks and whiny foxes and…

(No, wait, that's my buddy Ted)…

IT WASN'T ME, IT WAS BOBBY!

No, I mean you don't need a pretty damn robust Heath Ledger jacket, to know there's something wrong in this country…

IT WASN'T ME, IT WAS BOBBY!

…Something wrong in my country, when Obama is supposed to be the last ever electable Democrat, but our GOP candidates are not even allowed to celebrate our final ever Republican Presidency!

IT WASN'T ME, IT WAS BOBBY!
But still, the beat (-ing the shite out of unlawfully-convicted prisoners!) goes on.
I mean, don't worry, I've said a thousand times (fifteen billion Youtube hits and counting, check it!), yeah I've said a thousand times that I'll end Obama's nefarious plot to monopolize the title of unelectable political party!

IT WASN'T ME, IT WAS BOBBY!

…And this time I really mean it, even more than the last 13 or 69 hundred times!

IT WASN'T ME, IT WAS BOBBY!

Wow! Trouble in paradise, huh?

Hey, sorry about that! Now I know how Johnny Cash felt when he was trying to shoot (Geddit! Ha!) Folsom Prison Blues, when there was all that annoying, stupid background noise…

IT WASN'T ME, IT WAS BOBBY!

Yeah, that correctional institution looked kinda like this one…

PLEASE, PLEASE, PLEASE, I'M BEGGING YOU, I'M INNOCENT! PLEASE, PLEASE, PLEASE, PLEASE, WOULD YOU JUST GO AND LOOK FOR BOBBY! HE DID IT, NOT ME! I DON'T DESERVE TO DIE!

Sheesh! Would all y'all rowdy, entitlement-ridden folks just be quiet way back there; or else just mosey down home to Reno, buddy!

Well, you get the message, anyway! Hmph! Believe it or not, I actually really kinda hate these shitty correctional institutions…

Well, I sure wouldn't want to spend much time in one! These people must be out of their flaming minds, getting sent here! Some DAMN STUPID idea of a holiday!

Oh by the way, just gonna drop in one of my favorites here.

Cue rustic, Appalachian Ang Lee stylee music…

Well, I'm not ashamed to be hyper-marginally more achingly left wing even than Michelle Bachmann and Bill O'Reilly…

But you know there's something wrong with the cinematic world when gays are allowed to opportunistically capitalize on their currently inadequately regulated 1st Amendment privileges, in order to poke fun at me for making a stupid video…

But I can't even wear a fashionable Heath Ledger jacket without stupid, stereotypically-99%er folks making a mockery of my classy fashion sense!

Don't worry; I'll end my own war on tasteful cinematic production; it was once possible to look at an elections broadcast without pissing yourself laughing.

Supposedly, shutting the hell up once made me credible; one day, it might conceivably make me credible again!…

Well, ish!
Wallace Runnymede
OOOOOPS!
…
Well, I don't think Rick needs to worry. He might just be able to achieve everything Obama is alleged to have achieved, right down to ensuring the impossibility of re-election.
Anyways, if both the Democrats and Republicans become unelectable, maybe the UN can take over and administer the country; after all, global governance is the way forward, right?
Oh… by the way, Rick, just drop the whole mainstream Johnny Cash thing. Seriously.
…
Still, you can keep the jacket… I kinda like it. You hot-ass sexy thing.
***
Psst… this achingly unamusing web parody is based on an originally rather po-faced and pastoral online original, which I have shamelessly mocked and disrespected here. For the real, serious (and seriously real!) deal, click here.
Or was it this one?
Either way:
"There is evil prowling our world. It shows up in our movies, video games and online fascinations…"
Rick Perry