When you use your PC or laptop for a long time you always notice that it starts slowing down; some operations lead to errors, and the performance is less smooth. Most users think that it is OK, and it is just because of the age of the device.  However, usually that is completely wrong, and the reason is that did not manage to provide proper maintenance for your PC – in particular, to update the CPU driver on time. In this article, you will find out everything about the Intel driver update issues.
How to Download Intel Drivers on Your Computer?
If you decided at last to update your CPU driver you should begin from finding a reliable source of Intel drivers – and you can choose from two options – it should either be a reputable drivers center website or the manufacturer's website. However, if you are planning to update all of the drivers on your device it is better to choose the website which allows downloading drivers for all devices – just to save your time.
So all you need to do is to enter the website and push the corresponding button to download a driver for your Windows.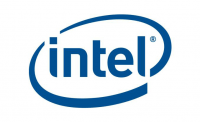 How to Choose Correct Drivers?
No matter whether you want to download a driver for Windows 10 or 8, you need to make sure the driver you have downloaded is up-to-date. Usually, when you are on the download page, you are offered the chance to choose from the list, and the freshest driver is on the top of that list. If you are still in doubt, just look on the  release date of that driver.
How to Install Intel Drivers?
After you download the driver for your Windows 10, or any other version, you need to launch the installation pack. Usually, you need administrator rights to update drivers, so make sure you have those. Afterwards, you only need to wait until the installation process has finished. As for the CPU driver, you will have to reboot the PC after installation.
Note that if you have issues with your computer you did not previously have after the installation of the CPU driver, you may need to delete the driver and install another version. For example, the one that is prior to the freshest one.
Such things can happen because of hardware incompatibility, or issues with the driver pack.
How to Keep Your CPU Work Properly?
If you need your CPU to perform smoothly make sure you maintain your PC properly. For example, do not hesitate to turn off the background processes that take up so much CPU resources, and which do not allow the device to concentrate on the tasks you assign to it as fast as possible.
In order to view the background processes, press Alt+Ctrl+Delete and choose to open Task Manager in the window that appears. Then view all the processes that are taking place right now – then you can see the CPU load for each process – if there are some you do not really need just close the corresponding software. It will definitely be helpful. Even if you have a hardware issue , you can visit a dell repair Singapore shop and get it fixed.
However, sometimes the PC is being slowed down due to other reasons and cleaning unnecessary processes will not be helpful.
How Often Should You Update CPU Driver?
Make a check for fresh drivers at least once a month. The thing is the manufacturers often release small drivers and fixes for different tasks, and it may be a good idea for you to track that, in order to provide maximum efficiency for your CPU. If you manage to do that you are likely to always have a smooth and fast operation.
And do not forget to update other devices drivers, as well as this is very important to provide maximum compatibility for your hardware.