More insights for my forthcoming 2018 Joy Machine project!
There is forgiveness, and self-forgiveness
For almost every human error and fault
Under the sun.
But despair is the one thing on earth that puts us
Beyond the reach of mercy
And no less,
Of the self-compassion we so desperately crave.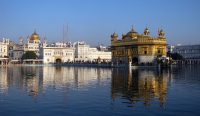 Image attribution:
1. By Hajor (Own work, Hajor.) [CC BY-SA 1.0, GFDL or CC-BY-SA-3.0], via Wikimedia Commons
2. By Jasleen Kaur (Uploaded to Flickr as "the" shot) [CC BY-SA 2.0], via Wikimedia Commons
Twitter: Do tell me what an awful person I am, and then drop a follow… If you dare!
Sponsor me on Patreon, for just $1 a month. Help me stay afloat!🖤
Or buy one of my poetry, satire or fiction books.
There's even a Paypal button, if you have a spare 50 cents or so!
Correspondence and collaboration: authorjf@gmail.com