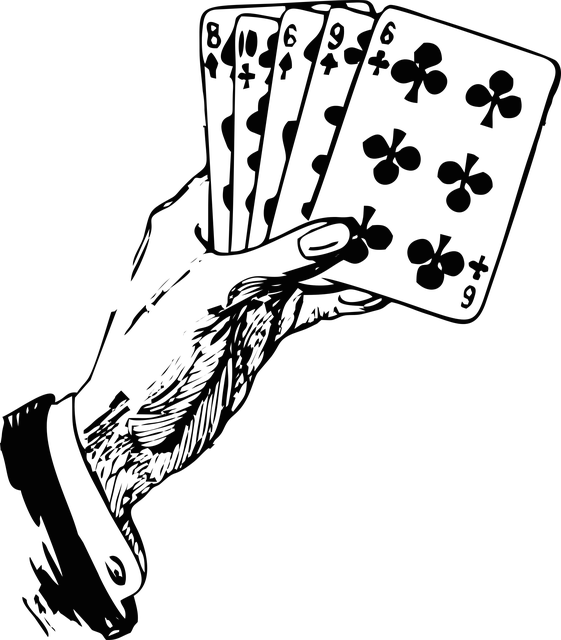 The iGaming industry in the United Kingdom is currently undergoing significant change pertaining to new regulations set by regulatory bodies on the code of conduct required for a casino to operate. Brick and mortar establishments, as well as virtual gaming destinations, are subject to the reviews presented to casinos by the UK Gambling Commission. Some of the critical areas that have been affected by the set rules include advertising and marketing.
Casino reviews done on some of the virtual sites that are among the best in the gaming scene indicate a change in trends and modes of operation for most of these online casinos. This review will take an in-depth survey into some of the changes that are ongoing in the gaming scene. Apart from regulations set by the control bodies and the government, other elements are emerging to be among popular cultures in the gaming scene.
Regulation
The UK gambling scene is among the most regulated in the entire iGaming scene globally. Player protection is among the numerous factors that are taken into keen consideration by the UKGC and other independent bodies that govern the operation of casinos in this jurisdiction. Some areas that have been put under scrutiny in 2018 include:
Casinos in the UK are among the most profitable businesses being explored by a significant number of people. As such, there are numerous land-based casinos and virtual gaming sites at the disposal of gamers. Casinos have to put their best foot forward and try to attract an audience by using advertisements. The ads can be broadcast on TV, radio, or printed in newspapers. Social community platforms such as Twitter, Instagram, Facebook, and Snapchat are among other avenues that gaming sites use to reach their target audience. Direct marketing and sponsoring of other sporting activities is another strategy employed by casinos to get the attention of potential clients.
Stringent rules have been set for gaming companies regarding advertising to reduce chances of normalizing gambling especially to young people who may be drawn to play with the promise of earning real money on the internet. Limitations on age, jurisdiction, and currency are among factors that an advertisement should cover fully. Also, the UK Gambling Commission and the other bodies involved in the regulation of casinos have put measures in place to ensure that gaming establishments do not broadcast misleading information.
Before and during operations, most casinos conduct market research to help them identify their target audience and formulate strategies that will ensure they achieve their objectives. The Competitions and Market Authority works alongside the other regulatory bodies to raise the standards of the gambling industry in this region. Regarding marketing, issues of fairness and transparency are among those given priority in 2018. Casinos, mostly online, are expected to be clear and truthful when rolling out the terms and conditions that gamers need to adhere to when they play online. The CMA fights for consumer protection where:
Unclear information was provided to the players regarding promotions run by the casino before they sign up
Restrictions that are potentially put in place to deny gamers their right to cash out on the cash accumulated in the casino
When wagering requirements are so extensive, it gets hard for players to meet, which means that they will be unable to withdraw any wins acquired through the bonus.
A rise in virtual and mobile gaming
An advantage that online casinos enjoy over brick and mortar establishments is the ability given to players where they can access these sites without leaving their homes. Challenges that gamers experience when getting to land-based casinos such as traffic and bad weather are eliminated when they choose to play online. Technological advancements and studies available for this sector have made it even easier since most casinos are created in formats that can be launched through mobile in-browser for the no download modes. Players can also download the dedicated casino applications and get to play while on transit. These change in scenery from real life to virtual is growing significantly in 2018
Unconventional currencies
Among trends that are influencing the gambling industry in 2018, the admitting of alternative currencies is among those causing ripples. Most online casinos are permitting gamers to new versions of payment such as cryptocurrency such as bitcoins. Players can deposit into their casino accounts anonymously when using this payment method. It is also fast and efficient, making online transactions easy for gamers. On the other hand, casinos benefit from the low cost of digital currency usage.
Land-based casinos have been losing clients to online casinos over time. In 2018, one of the changes that are rapidly changing the gaming industry is the merging of online gaming sites with brick and mortar casinos. This shift has been influenced by the fact that virtual gaming sites have taken the industry by storm offering the same services as those given by land-based casinos with numerous advantages that have helped these sites gain a large following on the internet.
The trends discussed in this review are among significant changes that the gambling scene in the UK is going through in 2018. Amateur players and seasoned players can find well-regulated sites to play their favorite sets. Both the virtual and land-based gaming scenes are available for players in the UK. Online casinos from this region can also be accessed by gamers from other parts of the world where online gaming is allowed.