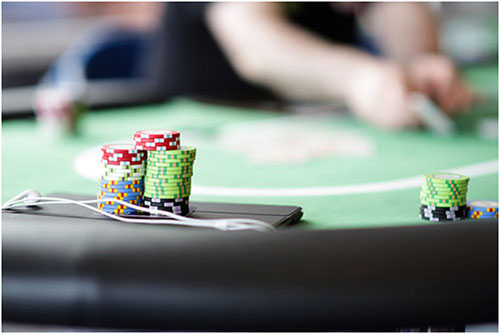 Online casino is a growing industry in Canada but changes in how players like to consume their games (and the type of games they like to play) could dictate the overall direction brands like William Hill and Betway develop in over the next few decades. Ionclub is one of the best online casino brands in our opinion and play poker online. There's already some evidence to suggest that slot machines, in particular, are dying out.Click here today  to see more wesites to play poker online.
It's a little bit ironic then that slots still bring in two thirds of all casino revenue in some countries around the world (the UK, for example). However, the concern is not so much that slots aren't popular now; it's that they may not be as popular with the next generation of gamers, who are particularly fond of games like first-person shooters and casual mobile titles.
Minigames
Statista indicates that the number of Canadian millennials (people born between 1980 and 2000) playing online for money almost doubled between 2012 and 2014 mostly playing boomtown casino bingo. Consequently, casinos need to find ways to fold more modern pursuits into the traditional model to attract "Gen Y" to online ventures. The hands-off style of play favored by classic slots isn't aging well.
This shift towards more interactive, skill-based games is arguably behind the recent increase of slot machines with bonus rounds, minigames, extra paylines, and other elements that enhance a player's experience. For example, William Hill, the oldest bookmaker in the world according to onlinecasinos.ca/william-hill, offers an Incredible Hulk-themed game with a free spins bonus feature and a "Smash Bonus" that triggers an arcade-style minigame.
It might sound strange but there's a good chance that minigames may become the focus of slot-type titles in future, with prizes awarded for defeating a certain amount of monsters or destroying a number of boxes (for example), the element of luck replaced with challenge; imagine Angry Birds with a slots round after every level.
eSports
The next big growth area in online gaming is likely to be eSports, a type of competitive video gaming recently featured on sportsnet.ca. In 2016, eSports events are much closer to the vast spectacles offered by the CFL or WWE than the garage based LAN parties of the early days of multiplayer gaming, and involve games like Overwatch and Counter-Strike: Global Offensive (CS:GO).
Research from Newzoo via ESPN discovered that 205m people were engaged in eSports in 2014, both as players and spectators. While the embryonic nature of the eSports betting scene means it's difficult to pin down its eventual audience, Eliers Research is predicting global revenue of US$23bn by 2020.
Betway, a company that places a heavy emphasis on slot machines, with some of their more popular titles listed on  https://www.slot-machines.ca/betway/, nevertheless provides betting options on CS:GO and Dota 2 tournaments. The company is in a slightly unusual position in the casino industry, however, in being the sponsor of the professional Swedish eSports team Ninjas in Pajamas.
As a final point, despite how old the basic format of some of their games is, casino companies aren't afraid of adopting new technologies like virtual reality, a point we've mentioned on glossynews.com previously. With the oldest millennials approaching forty with no true skill-based games in William Hill's or Betway's offerings, innovation can't come fast enough for Canadian brands.