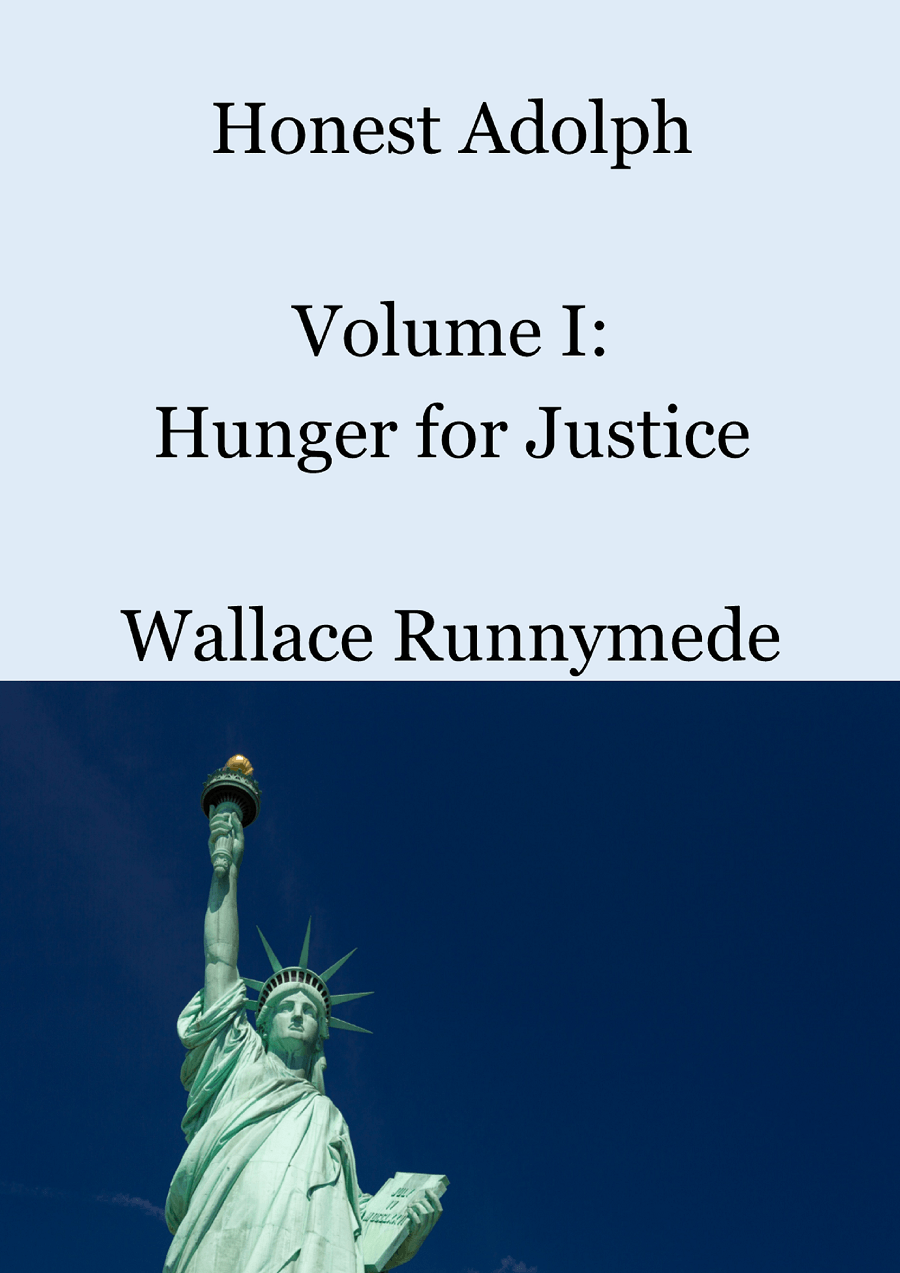 Volume II of my novel, Honest Adolph, is already out on Amazon, Google Play and Kobo. In the very near future, it will appear at Barnes & Noble (Nook), as well as Apple iBooks.
Thanks for reading so far; and thanks for all the purchases too.
Your support really does mean a lot!
Feel free to get in touch: wallacerunnymede@gmail.com.
I hope you are enjoying this gripping account of the near-future USA.
More news soon on the third and final volume, which will be similarly priced to the first two volumes.
In them meantime: enjoy!
Wallace