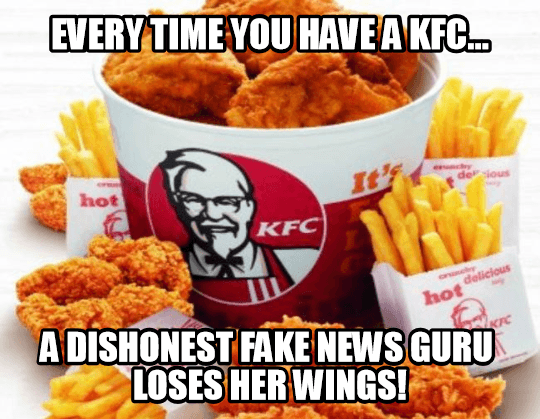 The Trump administration's current representatives for infant health, general nutrition and healthy lifestyles have recently come out fighting against an insidious CNN / mainstream media CONSPIRACY against selfless, altruistic, patriotic restaurant companies.
The three officials in question, representing KFC, McDonalds and Massachusetts Meth Burger, have pointed out that the plague of fake news doesn't only extend to unjust and ungrounded character attacks against the best President ever, but also represents a ton of malicious bad faith attacks against the various kinds of nutritious food we have all come to know and love so well.
Choice cuts include the following:
FAKE NEWS CONSPIRACY
Have you noticed nobody was even TALKING about the supposed 'bad health effects' of McDonalds until the mainstream liberal media started moralizing about it? Well, isn't that convenient… It's almost as though these imaginary 'health risks' were all just standard issue made-up FAKE NEWS nonsense that the MSM have deliberately concocted in order to make Donald Trump and his close associates look bad! I mean, it would be the first time, would it!
Trump deftly adds:
People are saying stuff!
MASSAGING THE STATS
Read more Trump Administration Nutrition Lobbyists: "McDonalds Junk Food" is FAKE NEWS! ›