What Did the Romans Ever Do For Us?
Genial fop Jacob Rees-Mogg recently apologised for a recent factual error he made about Jeremy Corbyn, a staple object of satire on these pages. Read more Woke Nonsense Round-Up 03/03/2017: Angry Socialists Demand Xenophobic 'Purge' of Foreign Latin ›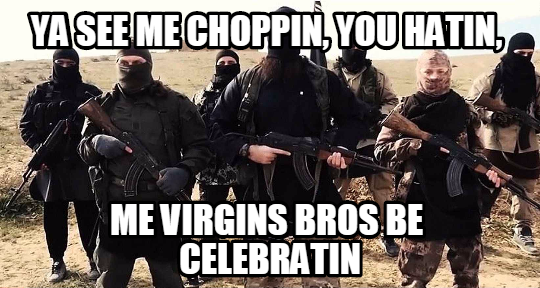 After recently retweeting a comment saying Rotherham rape victims should shut up for the good of diversity, prominent George Galloway critic and moderate socialist intellectual Naz Shah has ended up in even bigger trouble.
A satirical Twitter account, parodying prominent conservative journalist and rowdy anti-imperialist pseudo-Marxist polemicist Peter Hitchens recently said: Read more Labour MP Naz Shah Tells Yazidi ISIS Victims to 'Shut Up' ›