Although the Peace Criminals Project (Wallace Runnymede) is separate from and indeed unaffiliated with Glossy News (Brian K. White), I play a substantial role in both of these separate projects. Recently here at Glossy News, I spoke of the Peace Criminals Project's massive 'October Surprise Data Dump' at the Satirical-Industrial Complex (SIC) site.
What's next? Well, November 5 is Guy Fawkes Night, here in the UK. So, in order to bestow a fitting tribute to the proverbial 'only man to ever enter parliament with good intentions,' I am running a 'Blair Fawkes Night' at SIC!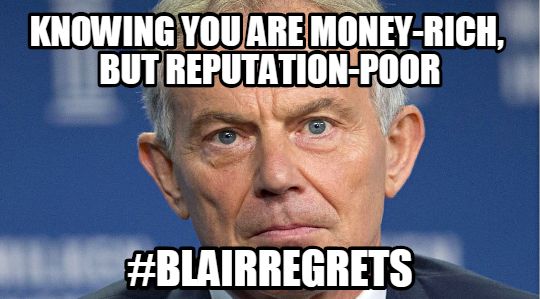 Five satire pieces will run, on the hour, from 5 pm to 8pm, UK time! (5 pm bring two instalments).
Hope you enjoy it!
Finally, please remember my anti-war novel about the near future US Elections, Honest Adolph! It is also released on November 5! It has already been available for pre-order for quite some time: Apple iBooks, Google Play, Barnes & Noble Nook, Kobo. It will also be available on  launch (again, Nov 5!) from all these stores, plus Amazon (I wasn't able to set up an Amazon pre-order for this one).
https://books.pronoun.com/honest-adolph/
Please remember also to follow the serial:
http://neoconsurveillance.blogspot.co.uk/search/label/Anti-War%20Fiction%20Serials
Once again: I appreciate all your support and love more than words can say!
Wallace